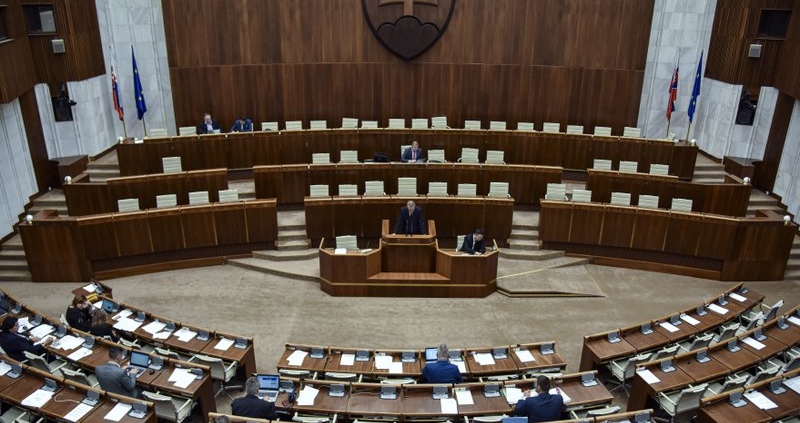 Slovak lawmakers have rejected a bill that would limit access to abortion in the country.
The bill, presented to the Parliament by three members of a conservative Slovak National Party two weeks ago, was drafted to oblige women and pregnant persons to undergo an ultrasound before terminating a pregnancy. It also banned advertising abortion services and forced doctors to enable the patient to listen to the heartbeat of the embryo or fetus. After a heated discussion in Slovak Parliament, several new amendments were introduced to the document, including:
Prolongation of a mandatory waiting period from current 48 hours to 96 hours;
The need for informing spouse/a man (the proponents of the draft amendment use: "father of the unborn") about the existence of pregnancy and her intention to terminate her pregnancy;
Reinstating prescriptions for emergency contraception.
Slovak Parliament voted on the bill today, with following results:
Present: 124
Number of MPs who voted: 123
In favor: 59
Against: 24
Abstained: 40
Did not vote: 1
Some Slovaks have been speaking out about the need to restrict abortion law in the country for several years now. Anti-choice rallies grow to be more and more powerful, with the last one taking place at the end of September and gathering over 50,000 people.
Nevertheless, abortion remains legal and accesible in the country.
https://astra.org.pl/wp-content/uploads/2019/12/Slovaks.jpeg
531
800
admastr
https://astra.org.pl/wp-content/uploads/2018/08/logo-1.jpg
admastr
2019-12-05 16:03:08
2019-12-05 16:03:08
Slovakian abortion law stays intact!