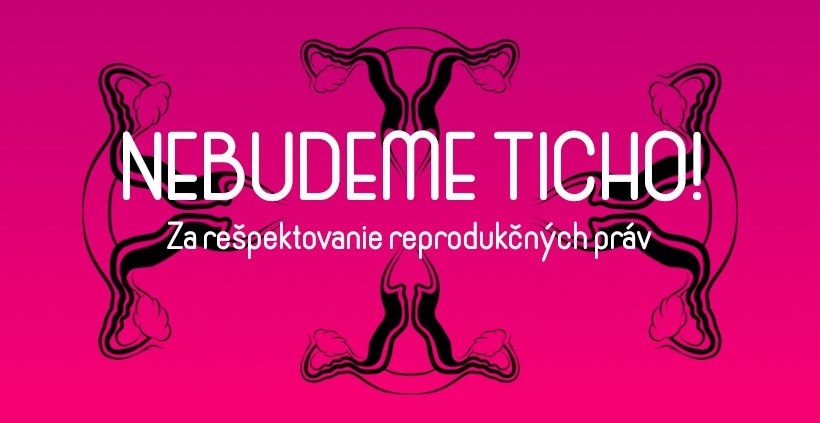 After weeks of anticipation, Slovak parliament has moved votings on a bill restricting access to abortion in the country for the next sitting, scheduled to start on October 20.
The bill has been an important part of public discussion in Slovakia since early July, when it was first presented by the current ruling party. The bill includes a proposal to prolong the obligatory waiting period from 48 to 96 hours, enforce medical professionals to gather more data from the patients before performing the termination (i.e. a reason for having the procedure) and a requirement that abortions on health grounds and abortions on the grounds of fetal impairment can only be provided upon obtaining two medical opinions attesting the grounds and introduction of a ban on informing of providing abortion services.
September discussion on the bill in Slovak Parliament was reportedly a heated one, with breaking the quorum and MP's not registering for the vote at all. As ASTRA's sources on the ground tell us about the final decision to postpone the vote: There was no quorum for the vote on the draft bill and tabled amendments to take place – and so the parliament voted to move the vote on the amendments and the draft bill as a whole to the October session.
Local activists from Iniciatíva Nebudeme Ticho (We won't be silent Initative) held several protests opposing the bill, with the most recent one taking place in Bratislava mid-September.
The bill has also been drawing international attention for the past few weeks. Recently, over a 100 non-governmental organisations, networks and other actors, including ASTRA Network, expressed their deep concern regarding the attempts to limit access to abortion in Slovakia in a joint civil society letter.
https://astra.org.pl/wp-content/uploads/2019/11/nebudeme.jpg
461
820
admastr
https://astra.org.pl/wp-content/uploads/2018/08/logo-1.jpg
admastr
2020-09-30 14:42:49
2020-09-30 14:42:49
Slovakia postpones the vote on restricting abortion law