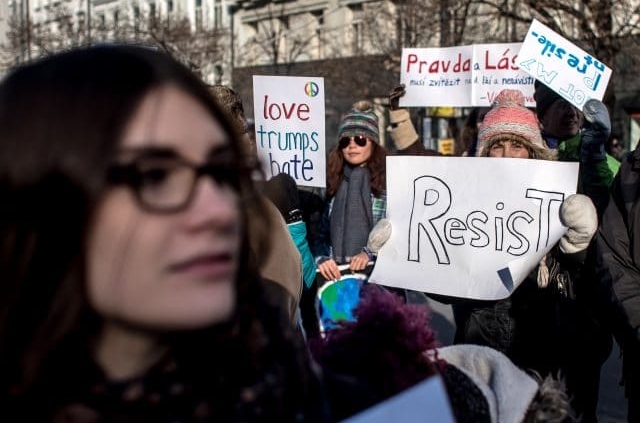 Slovak Parliament is set to start new session on 7 July, which is scheduled to run until 17 July.
4 new legislative proposals aimed at restricting access to abortion have been registered to be discussed and voted upon during the July session.
The bills will be discussed in the first legislative reading and later a vote will decide whether each of them will move to a second reading, which will most likely take place in September, as there is no scheduled sitting in August.
The first bill, proposed by the leading parliamentary party and rumoured to be most likely to be moved to the second reading, proposes a number of amendments into various laws. Among the changes would be a prolongation of the mandatory waiting period from 48 hours to 96 hours, extension of information to be collected for statistical purposes (to include a reason for having the procedure and detailed description of domestic situation), a requirement that abortions on health grounds and abortions on the grounds of fetal impairment can only be provided upon obtaining two medical opinions attesting the grounds and introduction of a ban on informing of providing abortion services.
The second bill, proposed by the opposition, would force medical professionals to perform an ultrasound and show it to the pregnant person before obtaining consent for the procedure, introduce an entitlement to receive a sickness benefit starting from the 21st week of pregnancy if a woman decides for an anonymous birth and exclude women over 40 from the public health insurance's coverage of abortion.
The third bill, proposed by a right-wing opposition party, would ban abortion on request altogether and prohibit to provide abortion care to foreigners (except from the situation of life being at risk).
The fourth and final bill, proposed by the same right-wing opposition party, would lower the limit for having an abortion on request from 12 weeks to 8 weeks of pregnancy and prohibit providing abortions to foreigners altogether.
As ASTRA's source on the ground tells us: The Slovak civil society is organizing a number of domestic advocacy activities aimed at members of the Slovak parliament, asking them to reject the bills in the first reading. This includes a legal analysis of the bills that will be provided to the parliamentarians and the engagement with Slovak media. Coalition Nebudeme ticho! (We won't be silent!) are also organizing a public protest against the bills in Bratislava on 7 July.
 
ASTRA Network will inform of further developments in this case.
https://astra.org.pl/wp-content/uploads/2020/07/slova.jpg
427
640
admastr
https://astra.org.pl/wp-content/uploads/2018/08/logo-1.jpg
admastr
2020-07-06 20:33:22
2020-07-06 20:33:22
Slovak Parliament to discuss 4 bills restricting access to abortion in July