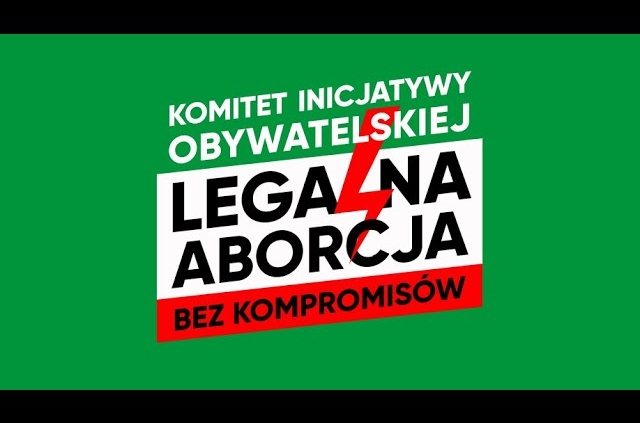 On 22 October 2020, the illegitimate Polish Constitutional Court ruled that access to abortion due to "high probability of severe and irreversible foetal disability or incurable disease threatening its life" is unconstitutional. Fierce protests have been held incessantly following the decision of the CT.
On 27 January 2021, the text of the illegal Constitutional Court statement was published in the Journal of Laws which means its formal entry into force of the decision. The publication sparked protests across the entire Poland.
In response to this cruelty of the politicians backed by the Catholic Church and religious fundamentalists on 3 February 2021, the representation of Polish citizens will register the Legislative Committee to present with the Polish Sejm the draft bill Legal Abortion Without Compromises. Above all, the bill provides for access to abortion for everyone until the end of the 12th week of pregnancy.
The press conference will be held in front of the Sejm building in Warsaw with the aim to present this initiative.
The conference will be attended by representatives of women's organizations and movements that are part of the Committee, including Kamila Ferenc from the Federation for Women and Family Planning and Aleksandra Magryta from the Great Coalition for Equality and Choice, together with Polish Women's Strike – Marta Lempart and Bożena Przyłuska, Abortion Dream Team – Karolina Więckiewicz and Natalia Broniarczyk, Lodz Girls for Girls – Aleksandra Knapik-Gauza, , Women's Rights Center – Urszula Nowakowska and deputies of the Left (Lewica): Katarzyna Kotula, Wanda Nowicka, Marcelina Zawisza, Magdalena Biejat, Joanna Senyszyn, Monika Falej, Katarzyna Ueberhan, Katarzyna Kretkowska.
Please follow the event on FB page of the Committee for Legal Abortion Without Compromise here. The Committee will soon launch the collection of signatures under the bill. Also, the Committee's web page will be launched where the text of the bill will be presented and the information on the modalities of signing the initiative will be included.
https://astra.org.pl/wp-content/uploads/2021/02/Komitet.jpg
480
640
admastr
https://astra.org.pl/wp-content/uploads/2018/08/logo-1.jpg
admastr
2021-02-05 13:02:53
2021-02-05 13:02:53
Polish "Legal abortion without compromise" civil bill initiative