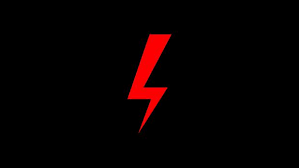 January 27 – Just before midnight, the abortion-banning "ruling" of Polish Constitutional Tribunal was published in Journal of Laws of the Republic of Poland. As of this day, abortion is illegal in Poland, with exceptions of the pregnancy being a result of rape or incest, or a threat to the woman's life or health.
Poland has already had one of the most restrictive abortion laws in the world. The now-removed premise of Polish abortion law guaranteed the right to terminate a pregnancy if there were "severe and irreversible fetal defect or incurable illness that threatens the fetus' life". According to data gathered by National Health Fund, around 98% of all abortions in the country were performed on the grounds of fetal malformations. Local reproductive rights NGO's, including Federation for Women and Family Planning, are now regrouping and planning new strategies, while protests are taking over the country.
As it was explained in previous entry, the "ruling" violates very many provisions of Polish law and international treaties Poland is a party to. In particular, it fails to take into account the need to protect the inherent dignity of women and it violates the prohibition of cruel treatment and torture, the right to the protection of private life and the right to health. It is contrary to the Polish Constitution (in particular its Articles 30, 40, 47, 68 and the protection that these standards should provide to women) and to the obligations arising from the UN Convention Against Torture and Other Cruel, Inhuman or Degrading Treatment or punishment of 10 December 1984, the UN International Covenant on Civil and Political Rights of 19 December 1966 and the Council of Europe Convention for the Protection of Human Rights and Fundamental Freedoms of 4 November 1950. Poland is a party to the above-mentioned conventions and it is unacceptable to lower the standards of human rights protection expressed therein through the national rules conflicting with them.
The "ruling" of the Constitutional Tribunal was first issued on October 22, 2020 and was immediately met with the biggest protests in history of democratic Poland.
https://astra.org.pl/wp-content/uploads/2021/01/strajk.png
168
299
admastr
https://astra.org.pl/wp-content/uploads/2018/08/logo-1.jpg
admastr
2021-01-28 00:22:09
2021-01-28 00:22:09
Poland introduces a nearly-total ban on abortion