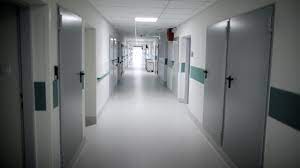 PAP/Łukasz Gągulski
 
Today marks the first anniversary of the Polish abortion ban coming to life. 
On January 27, 2021, a ban on abortion in case of foetal malformations was imposed in Poland, a country with one of the most restrictive anti-abortion laws in Europe. New legislation came as a result of a "ruling" by the country's Constitutional Tribunal. Many Poles, however, claim the "ruling" itself to be unconstitutional, as it was issued by judges involved in a judiciary scandal and are believed to be direct appointees of the Law and Justice, the country's ruling party. We covered these issues in updates about the "ruling" and its legal justification back in 2021.
Polish abortion activists have been working day and night to keep as many people as safe as possible, but the new law has already led to the deaths of several women. The death toll includes Izabela from the city of Pszczyna, who became the face of the fight for legal and safe abortion in the country. 
To mark this sad day, ASTRA's mother organisation, Federa, has stated:
 
The politicized Tribunal has caused hell for women in Poland that must end as soon as possible – before another one of us dies. We demand the immediate decriminalization of abortion, immediate elaboration of transparent hospital procedures, and ensuring that Polish women have access to the full scope of reproductive health services. Nobody can decide about our health and life except ourselves. (…)

Today is a day for us to remember the suffering of women who were harmed by the law of their own country, but also a moment to look to the future. This far-reaching attack on reproductive freedom started a movement that no government can stop, even the most murderous one. More than 100 years ago, Polish women won the electoral rights by force – today we will not rest until what is ours is rightfully returned to us. Full legality and availability of reproductive rights will become a reality in Poland soon, and until then – the fight continues. 
Read Federa's full statement online.
 
But today's grief of Poles is even stronger than expected. Just two days ago, on January 25, another pregnant woman was announced dead.
The 37-year-old Agnieszka was in the first trimester of a twin pregnancy when she had been admitted to a hospital with severe stomach ache and nausea. According to her family, she was unwell but fully aware of the situation with no impairment to her cognitive abilities. In a Facebook post, her family informs of gross negligence from the hospital's side from the very admittance, including the medical staff overlooking first disturbing symptoms.
Federa is in touch with Agnieszka's family, with the vice-director and lawyer of the organisation being their legal representative.
Agnieszka's cause of death is yet to be officially stated after the autopsy results are made available, but the public has no doubts – the woman died because medical professionals are now terrified to help their patients. Either directly or indirectly, Agnieszka's fate was marked by the "ruling". The question that most Poles ask themselves today is "How many more will die?". 
ASTRA Network will keep covering Agnieszka's death with upcoming developments.
 
https://astra.org.pl/wp-content/uploads/2022/01/pobrane.jpg
168
300
admastr
https://astra.org.pl/wp-content/uploads/2018/08/logo-1.jpg
admastr
2022-01-27 18:01:28
2022-01-27 18:03:05
One year after the introduction of Polish anti-abortion law, another woman dies