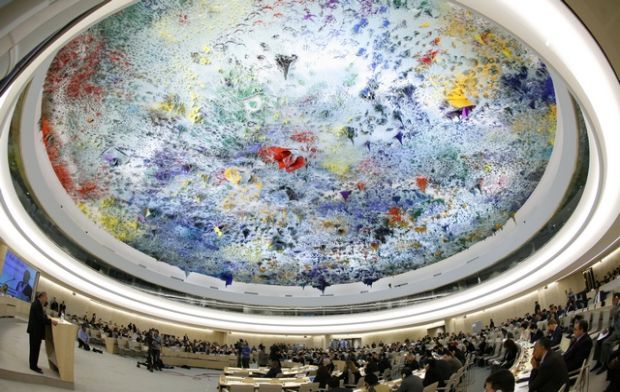 Sexual Rights Initiative, the Center for Reproductive Rights, the Sexual and Reproductive Justice Coalition, Ipas, the Asia-Pacific Resource and Research Centre for Women, the Association for Women's Rights in Development , and CHOICE for Youth and Sexuality have developed a joint statement on abortion rights that was delivered during the 42nd session of the UN Human Rights Council in Geneva.
The statement was endorsed by over 200 organisations from around the world, including ASTRA Network. Read below the most crucial parts of the document:
Reproductive justice is centered on the rights to bodily autonomy and self-determination, and to parent and not to parent in safe and healthy environments. It is rooted in an intersectional analysis and moving beyond an individualistic conception of "choice" to instead place emphasis on the material conditions necessary to exercise reproductive rights. Reproductive justice also addresses the legacy of population control informed by white supremacy and replacement theory, which has resurfaced in current populist politics. Reproductive justice is achieved when all people are able to enjoy their right to bodily autonomy and sexual and reproductive self-determination. It requires people to enjoy economic, social, and cultural rights and freedoms, and the ability to make and exercise choices not limited by oppression, discrimination, stigma, coercion, violence, lack of opportunities or possible consequences. 
(…)
The realization of reproductive justice, the right to bodily autonomy and substantive equality also requires freedom from control and interference by State and non-State actors, including private companies, donors and multinational corporations, including criminalization of sexual and reproductive behaviors and decisions, restrictive abortion laws, punitive sanctions, and legal restrictions to regulate women's control over their own bodies. These laws, policies and practices typically target and disproportionately impact women of color, women from the Global South, women with disabilities, women living in poverty, migrant women, ethnic minorities and indigenous women, women living with HIV, young women and adolescents, sex workers and gender-non-conforming persons based on racial, class, disability and gender stereotypes.
Today, on 28 September, International Safe Abortion Day, we urge States to respect, protect and fulfill women and girls' human rights and realize reproductive justice for all.
Full statement can be accessed online.
https://astra.org.pl/wp-content/uploads/2018/09/UNHRC.jpg
392
620
admastr
https://astra.org.pl/wp-content/uploads/2018/08/logo-1.jpg
admastr
2019-09-29 14:30:08
2019-10-11 16:06:05
Joint civil society statement for International Safe Abortion Day