The Polish educational system completely ignores comprehensive sexuality education and instead proposes "preparation for family life" classes to teenagers – classes widely critised by teachers, parents, non-governmental organisations and youth themselves. These classes are much influenced by the current ideological line of the ruling party and the Catholic Church in Poland.
PONTON Group of Sex Educators has been on the forefront of advocating for sexuality classes in Poland since 2002 and providing young people with comprehensive and science based knowledge on sex, sexuality and sexual and reproductive health through peer education, support and consultations.
Anja Rubik, Poland's most famous super model, decided to take action to fill the existing gap – she and her friends from the creative and entertainment industries, with support of activists and youth groups, created SexEdPl – an educational social media campaign that went live in October last year and reached its peak this September. The social media campaign took Polish internet with a storm with slogan "Poland will start talking about sex" — and that's exactly what happened. Besides photos and interviews with the creators, serval short film had been created to discuss and clarify some of the most common issues connected to young people's sexuality, such as masturbation, the importance of using a condom during sex and homosexuality (films with English subtitles).
The campaign reached its highest momentum with the launch of the SEXEDPL book. The publication contains interviews with several specialists in the field – among them representatives of the PONTON Group of Sex Educators, lawyer from the Federation for Women and Family Planning, sexual health experts and many more. The book is easily available for young people as it has been priced lower than its market value. To promote the book a five-day pop-up sexuality education school was set up in Warsaw. Numerous lectures and workshops on various topics related to sex and sexuality, health, puberty and gender were organised. Some of them were conducted by members of PONTON: a workshop on the sex-positivity movement; how to duscuss sex and sexuality with children, workshop on puberty, masturbation and LGBTQIAP+ rights. Additionally a chill out zone and space for NGOs and activists was secured.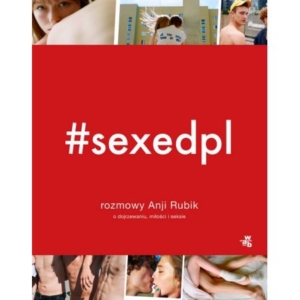 Visit SEXEDPL online, on Facebook and Instagram.
Sources: PONTON, Global Citizen, News Mavens
http://astra.org.pl/wp-content/uploads/2018/10/sexedplbig.png
392
620
admastr
http://astra.org.pl/wp-content/uploads/2018/08/logo-1.jpg
admastr
2018-10-08 11:21:41
2018-10-09 11:48:12
#SEXEDPL: Social media campaign elevates comprehensive sexuality education in Poland