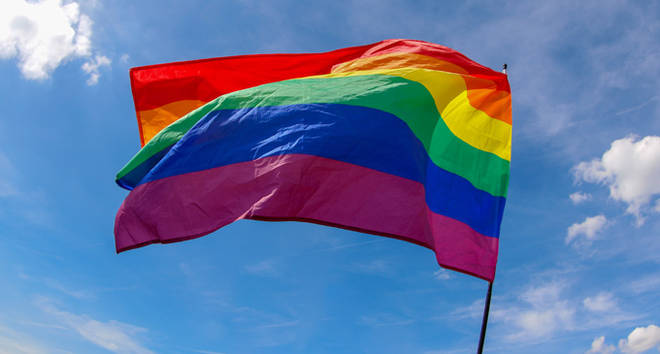 Poland's president, Andrzej Duda, has published a set of pledges to support Polish families if he wins a second term in elections later this month. Among his promises is to "defend children from LGBT ideology".
Duda also promises to ensure that families remain safe (from threats such as domestic violence and pornography) and that the labour market is more adapted to the needs of parents, including making it easier for women to return to work after maternity leave.
Two sections of the Family Charter relate to LGBT issues. One pledges to "defend the institution of marriage", which Duda says must remain defined as a "relationship between a women and a man".
The charter also says there can be "no consent for the adoption of children by homosexual couples". At an event today in a playground to launch the charter, the president described such adoptions as part of a "foreign ideology", reports TVP.
Another section is titled "defence of children from LGBT ideology". It promises to "ban the propagation of LGBT ideology in public institutions" and to protect parents' rights to decide on how their children are educated. In particular, it emphasises that "parents are responsible for sex education".
Many self-proclaimed opponents of "LGBT ideology" in Poland are also against the expansion of sex education in schools (something Trzaskowski has sought to do in Warsaw). They argue that such classes are used by LGBT groups to "sexualise children" and even prepare them for abuse.
A large number of Polish local authorities, mostly under PiS control, have declared themselves "free from LGBT ideology". Last week, the European Commision wrote to the heads of five Polish provinces requesting an explanation for such actions.
The situation has led Poland to now be ranked as the worst country for LGBT people in the European Union in an annual index published by ILGA-Europe, a Brussels-based NGO.
This is a shorted version of an article from notesfrompoland.com
https://astra.org.pl/wp-content/uploads/2020/06/pride.jpg
354
660
admastr
https://astra.org.pl/wp-content/uploads/2018/08/logo-1.jpg
admastr
2020-06-12 15:53:21
2020-06-12 15:53:57
Polish president pledges to "defend children from LGBT ideology" ahead of election