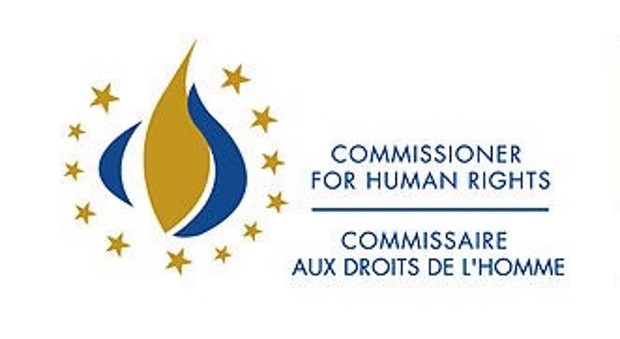 After a 5-day long visit in Poland, the Council of Europe Commissioner for Human Rights, Dunja Mijatović, has published preliminary conclusions on recommendations for Polish authorities.
Addressing the issue of domestic violence and violence against women, the Commissioner commended Poland for ratifying the Istanbul Convention in 2015. "Poland's authorities should now act forcefully to make the effective application of the Istanbul Convention a reality", urged the Commissioner, stressing that "the law on domestic violence should be applied consistently across the entire country". Commissioner Mijatović in particular recommended that the government ensure the sufficient availability of shelters intended specifically for hosting women victims of violence and their children, especially in cities other than Warsaw. Noting that the current regulations do not provide for the possibility for promptly removing perpetrators of domestic violence in a manner which would prevent repeated victimisation, the Commissioner was encouraged to hear about the Ministry of Justice's plans to amend the Criminal Procedure Code in this regard.
In the course of her visit, the Commissioner and her delegation met with representatives of experienced organisations providing assistance to victims of domestic violence, and visited a counselling service for victims of domestic violence in Gdańsk as well as a shelter for women in Warsaw. Several of those organisations indicated that they were no longer receiving central government funding, or that funding had been significantly reduced in recent years. The Commissioner notes that in some cases – as, for instance, in Gdańsk and in Warsaw – the local government has stepped in to fill this gap. "Civil society organisations are often the main providers of legal and psychological assistance to victims of violence. Their activity should be protected and nurtured, and this includes unhindered and stable access to public funding. The authorities should also give them their most vocal support," notes the Commissioner.
The Commissioner's visit also addressed women's reproductive rights. "I am very concerned by the repeated and ongoing attempts to make Poland's abortion law – already one of the most restrictive laws in Europe – even stricter", said Commissioner Mijatović. She notes that three key judgments handed down by the European Court of Human Rights in Strasbourg against Poland in cases concerning access to legal abortion and the related care have remained unimplemented for many years and remain so to this day. The Commissioner was particularly concerned by information indicating that many women resort to clandestine abortions or travel abroad to get help, linked to the increasing resort to the so-called "conscience clause" by health care professionals to justify their refusal to perform abortion care, pre-natal tests, or to prescribe emergency contraception. Noting with concern that there are regions in Poland where access to abortion care is seriously limited, the Commissioner remarks that "women and girls who have the legal right to abortion should not be hindered in any way in obtaining such services and care in their own country. In some cases, inaction or delay creates a real and grave risk to women's life and health and it might negatively affect society as a whole in the future", the Commissioner added.
On gender equality, the Commissioner recognises that Poland's average gender pay gap is among the lowest in Europe. However, she urges the authorities to ensure that gender equality translates into concrete measures, like adopting a specific national action plan on gender equality or dedicated programmes to further the advancement of women, including in terms of appointment to senior and mid-level positions in the public sector. During her visit to Gdańsk, the Commissioner was very gratified to hear about that city's Model for Equal Treatment and its measures for gender equality. "Gdańsk's Model for Equal Treatment and the participatory way in which it has been developed is an inspiring good practice", concluded the Commissioner.
Lastly, during her visit the Commissioner was made aware of some negative and inflammatory statements made by certain high-ranking officials in Poland targeting LGBTI persons. The Commissioner recalls that such statements are unacceptable and calls for inclusion and respect for the human rights for all.
The Commissioner's report on her visit to Poland is forthcoming.
This is only a part of an article. The full text can be found here.
http://astra.org.pl/wp-content/uploads/2019/03/Logo1_1_1.jpg
339
620
admastr
http://astra.org.pl/wp-content/uploads/2018/08/logo-1.jpg
admastr
2019-03-15 13:28:22
2019-03-15 14:08:52
Poland should more actively protect and promote women's rights, says CoE Human Rights Commissioner